Fishing
There are three public fishing locations in Red Hook, where anglers can fish for bluefish, striped bass, fluke, and weakfish: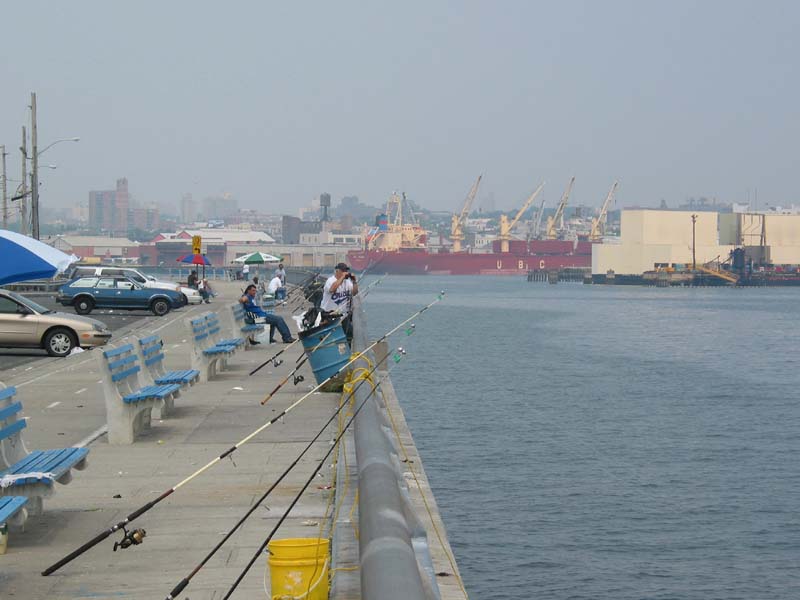 Columbia Street Esplanade, the far south end well past IKEA after the pier bends to the right/east, called "Long Dock" by old-timers.

IKEA offshore end of pier A, the long pier with the two big gantry cranes that is closer to the Columbia Street side of their park. Note the signs on the pier that say where the fishing section starts; the inshore end of the pier is a no-fishing area.
Valentino Pier, at the end of Coffey Street.
If you eat your catch, please see New York State's advice on fish caught in Upper New York Harbor.
The New York State Department of Environmental Conservation (NYSDEC) offers a great site for learning to fish, and runs the "I Fish NY" program. NYSDEC publishes a fantastic guide on Saltwater fishing in New York City.